Must-Try Delights: This week Al-Badr Meat Platter with our Exclusive dessert. Dont forget a Nice Spice tea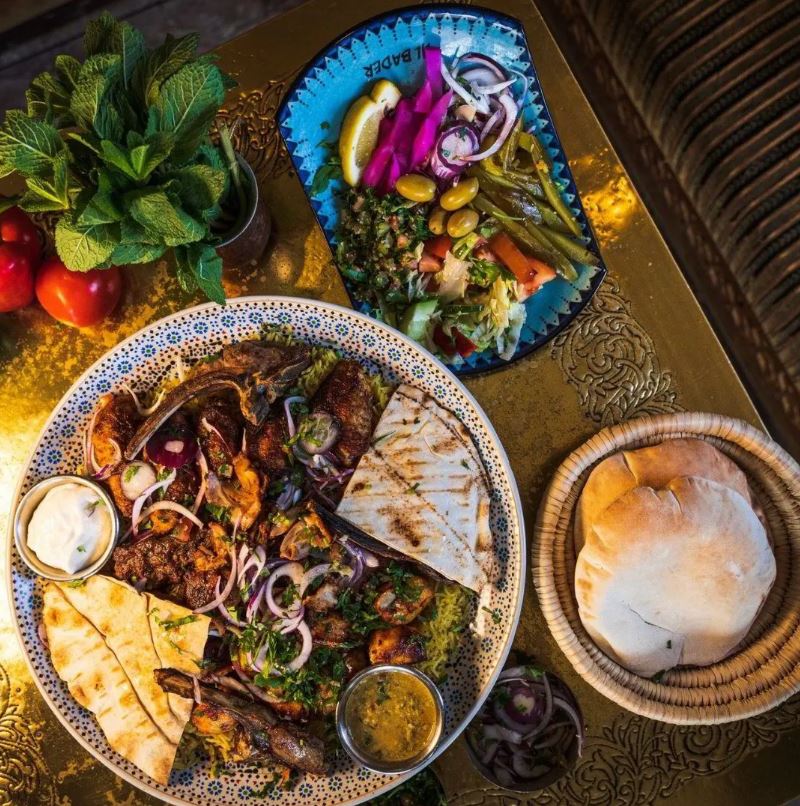 Hey there, fellow foodies! I recently stumbled upon this little treasure in Birmingham – Al-Bader Lebanese and Moroccan Cuisine on Ladypool Road in Sparkbrook.
Let me take you on a ride through my experience at this place that's been dishing out mouthwatering Middle Eastern goodness for over 10 years, all inspired by those nostalgic family recipes.
Ambiance: Walking into Al-Bader was like stepping into my grandma's kitchen. The place oozes warmth and authenticity, with decor that screams Lebanon and Morocco in the best possible way. The vibe is just right – they've got this Middle Eastern music playing in the background that instantly transports you to another world. It's not just a meal; it's an experience.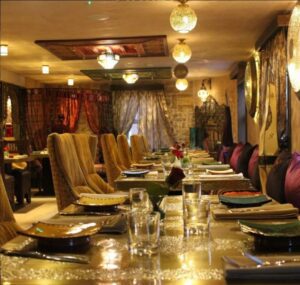 Service: The folks working at Al-Bader are just lovely. Seriously, it's like they've got this sixth sense for making you feel right at home. They know their stuff too. I had a ton of questions about the menu, and they guided me through it like we were old pals. A+ for the service.
Appetizers: Okay, let's talk about the food because that's what we're all here for, right? We kicked things off with the Lebanese Mezze Platter – a party on a plate. Hummus, baba ganoush, falafel – it's like my taste buds took a trip to Beirut. And those Moroccan Spinach and Feta Cigars? Imagine crunchy perfection filled with all the savory goodness. Unreal.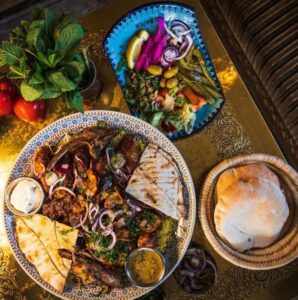 Main Course: The Mixed Grill Platter was a meat lover's dream. Kebabs, lamb chops, shawarma – it's like they brought the whole grill to our table. Every bite was a flavor explosion. And then there was the Chicken Tagine with Apricots and Almonds. Sweet and savory in one dish? Genius. It was like a family dinner in Marrakech.
Desserts: Dessert was the grand finale, and boy, did they nail it. The Baklava was on point – layers of flaky goodness drenched in honey and pistachios. And let's not forget the Rosewater and Cardamom Ice Cream. It was like a Middle Eastern breeze on my taste buds – refreshing and just the right amount of sweet.
Conclusion: Listen, if you're into Middle Eastern grub or just looking for a cozy spot with killer food, Al-Bader is your jam. It's not just a restaurant; it's a culinary journey through Lebanon and Morocco. Go check it out, and get ready for a feast that'll have you planning your next visit before you even leave. Al-Bader, you've won my heart (and stomach).